Mulai November, Indonesia Bebankan PPN 10% pada Microsoft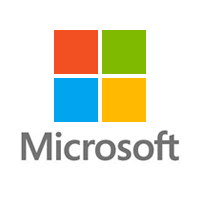 Indonesia menambahkan delapan perusahaan teknologi lagi, termasuk Alibaba Cloud (Singapore) Pte Ltd dan Microsoft Corp, ke dalam daftar bisnis yang harus membayar pajak pertambahan nilai (PPN) sebesar 10 persen dari penjualan.
Reuters melaporkan, otoritas pajak telah menunjuk 36 perusahaan yang berkewajiban membayar PPN sejak 7 Juli, termasuk Netflix Inc, Alphabet Inc Google Asia Pasifik di antara perusahaan teknologi lainnya.
Nama lainnya adalah GitHub, Microsoft Regional Sales, UCWeb Singapore, To The New Pte, Coda Payments, dan Nexmo Inc.
Direktorat Jenderal Pajak mengatakan dalam sebuah pernyataan, Jumat (9/10), perusahaan-perusahaan tersebut harus mulai mengenakan PPN kepada pengiklan dan pelanggan lainnya mulai 1 November.
Sumber: VOA Indonesia