Innovative Youth Project (IYP) – Super Diplomacy, Student Visit to the Permanent Mission of the Republic of Indonesia to ASEAN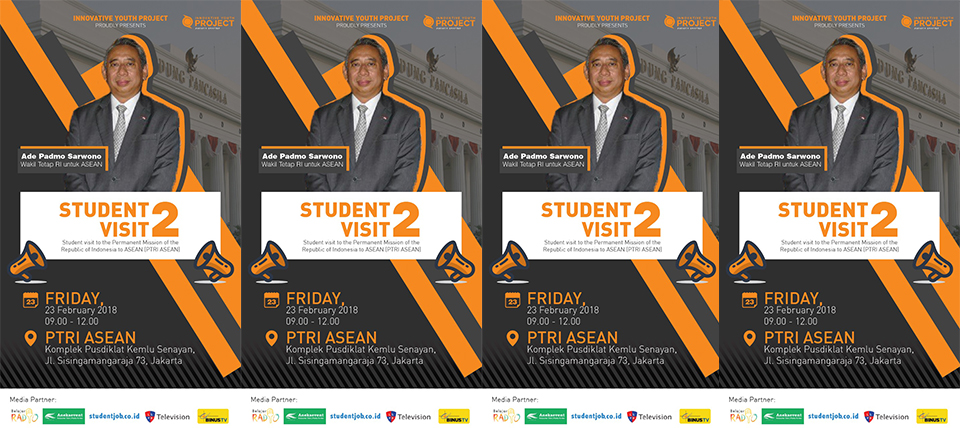 Hi guys
In this regard, Innovative Youth Project (IYP) proudly presents our private discussion for students passionate in diplomacy with our event "Super Diplomacy, Student Visit to the Permanent Mission of the Republic of  Indonesia to ASEAN (PTRI)" cordially invited all students from University around JABODETABEK.
Discussion will be held on
Date : Friday, 
23rd Feb 2018
Time : 09.00 – 12.00 WIB
Place : PTRI Jakarta
Are you ready for the event?
For more information, you can contact us through our social media (instagram) @iyp.jakarta!