HIMME Festival Seminar & Talkshow international is one of HIMME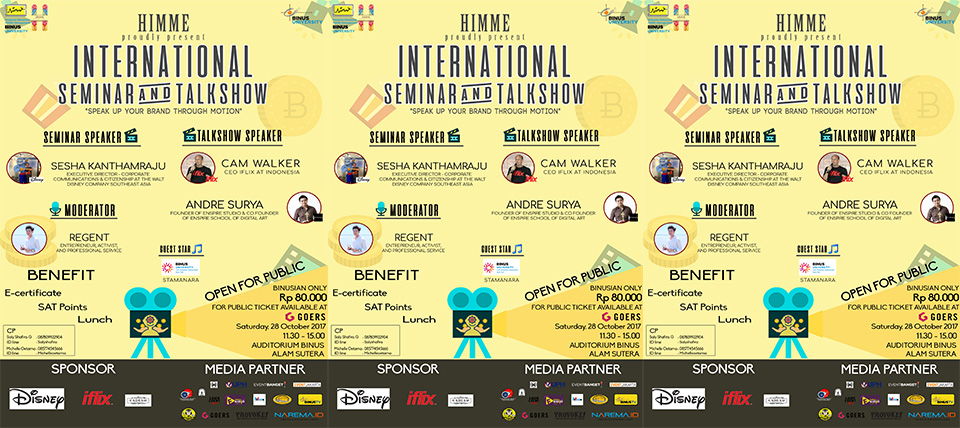 HIMME Festival Seminar & Talkshow
HIMME Festival Seminar & Talkshow international is one of HIMME's annual event for BINUS students and public who's learning about international business
For you who likes to watch movies and interested on how they market the movie, you can have more knowledge on movie marketings, with "How to Brand Techno-Movie With Creativity". You'll meet with people who runs this kind of business . And there will be lots of benefit that you'll get in this seminar and talkshow.
SESHA KANTHAMRAJU (Executive Director-Corporate Communication & Citizenship at the Walt Disney Company Southeast Asia)
(Founder of Enspire Studio and Co-Founder of Enspire School of Digital Art)
Souvenir Box
Let's go seek some knowledge from HIMFEST International Seminar & Talkshow on Saturday, 

October 28th 2017

! 
For more information, please kindly ask our CP:
Line ID: salyshafira
Phone: 087809922904