Leggero 2017 – Shout Out Loud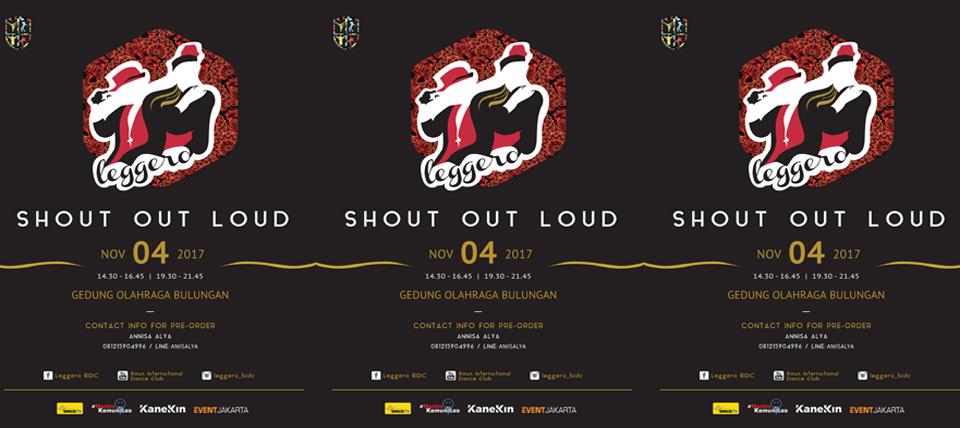 Are you ready for Leggero 2017?! 
A dance recital where you can watch traditional and modern culture unite in harmony!
Tickets are officially open for Pre -order with a bargained price of 100K for VIP1, 90K for VIP2 and 70K for regular!
If you buy 5 tickets or more there will be discounts!
For people that pre-order will have the privilege of choosing their own seats! so pick the good spots before it's sold out!
Where is the show? Gedung Pertunjukan GOR Bulungan
When is the show?  Saturday, 4th of November 2017
There will be 2 shows; 14 30 and 19 :00 
so you won't miss out if you can't watch on either time!
For more info contact: 
Annisa Alya
Line: Aniisalya
Phone: 081215904996