I LOVE BAZAAR JAKARTA ANNIVERSARY #5 17- 20 Agustus at Level 5 Exhibition Hall (West),Grand Indonesia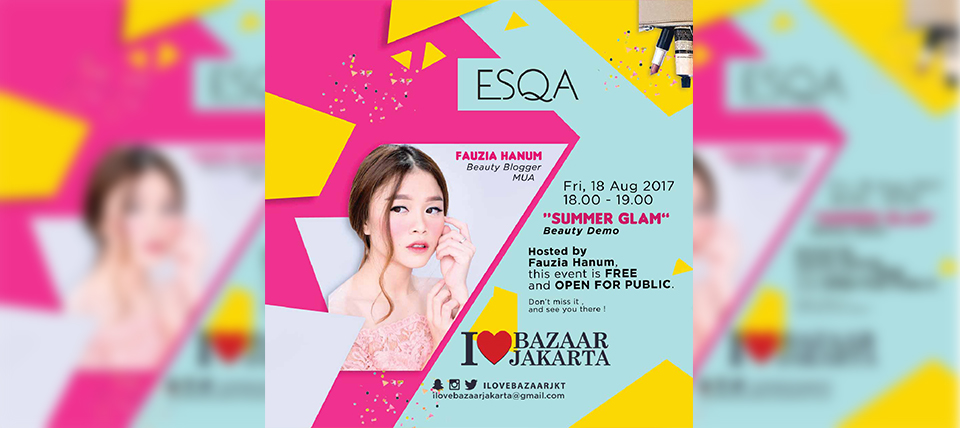 Hello Guys , The Most Awaited Event of the year !!! I LOVE BAZAAR JAKARTA 5th ANNIVERSARY at Grand Indonesia west mall level 5, from August 17 – 20th  2017.  And Meet and greet with Luna Maya, Aw Karin, Boy William, Carissa Perusset and many more.
More than 80 brand participants with various products are here.
Let's Celebrate Our Fifth Anniversary and Join the fun :
–              Beauty Talkshow dari ESQA , Benefit Indonesia & Slim Xpress
–              Bamboo Latte Art Throwdown dari East Indische
–              Coffee Workshop dari Toffin dan Filosofi Kopi
–              And So many more to come!
More info, follow IG @ilovebazaarjkt
ATTENTION to All Coffee Enthusiast! Here's the line up to some of the activities in I LOVE BAZAAR JAKARTA's 5th ANNIVERSARY by FILOSOFI KOPI ! Starts from August 17 – 20 th 2017 at Level 5 Exhibition Hall West Mall , Grand Indonesia !
Building Coffee Business Empire Workshop by MUHAMMAD AGA and Let's talk about the Secret become succsessful in Coffee Industry
SO,  WHAT ARE YOU WAITING FOR!
See you!!!