POP UP MARKET 2017 ~negen straatjes~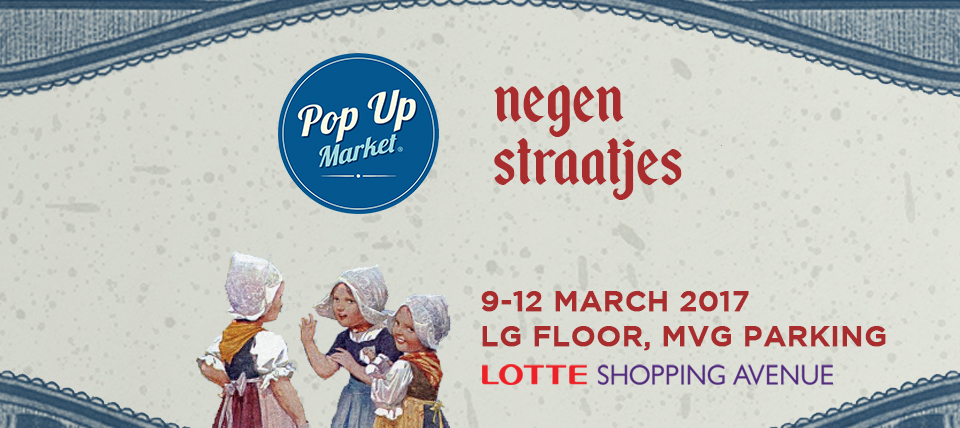 For the first time Pop Up Market is having a Fashion Design Competition for all Indonesia citizen from the age of 16 to 30.
The theme will be "Santa Fe Prêt-à-Porter – Spring Collection" with tagline "Show your Identity through the beauty of Santa Fe. We hope that every participants could be inspired by the architectural, story, beauty and culture of Santa Fe, New Mexico.
The competition consist of two rounds, the first is elimination round where all participants are judged based on their sketch that is according to the theme. From there, 10 finalists will be picked to create their look from their sketch for the Main Event. The second round is the Top 10, where 10 finalists exhibit their design from 10-13 March 2016 at MVG Lotte Shopping Avenue. The finalists will be judged at the Main Event and get a chance to win awesome prizes. The winner will be annouced at the end of Pop Up Market which is 13 March 2016.
General Requirements:
 Competition Mechanism:
1. The competition is open to all Indonesia citizens from the age of 16 – 30.
2. Participants could enter themselves by filling out the registration form through bit.ly/FDCPOPUPMARKET or open www.popupmarketid.co for more informations.
3. Registration Payment could be done by transfering IDR 100K for 1 person or team that consists of 2 people to BCA 4971033970 a/n Kayla Diandra.
4. Every participant who has filled out the form should e-mail 1 sketch of ready to wear look that is appropiate for men or women, 1 word file that describe the inspiration of the design briefly and proof of registration payment by latest February, 24th 2016 (maximum time 23.59 WIB) with these requirements:
5. Results of fashion sketches collected to the committee becomes the property of the committee.
6. A confirmation email will be sent to participants whose work has been accepted.
1. After the elimination round, ten (10) finalists will be chosen according the general criteria and conditions that will be announced on 28 February 2016.
2. Ten (10) finalists that have been selected, must create their look from their sketch for display on mannequins that will be displayed for 4 days where Pop Up Market takes place.
3. The work of ten (10) finalists must be received by the committee on 7 March 2016. Address will be linked via e-mail.
4. The 1st, 2nd, and 3rd winner of Fashion Design Competition will be announced on the last day of the Pop Up Market 2016, which is Sunday, 13 March 2016.
5. The decision of the judge cannot be contested.
a. Subject email : FDC_(NAME OF PARTICIPANT atau TEAM)_(TITLE OF SKETCH)_(NAME OF SCHOOL/ University)
e-mail to : event.popupmarket@gmail.com
b. Sketch must be coloured and could be design digitaly or manually with JPEG format. The name of file: (NAME OF PARTICIPANT or TEAM)_(TITLE OF SKETCH)_(NAME OF SCHOOL/University)
c. Please attach the sketch according to the theme – Santa Fe Prêt-à-Porter – Spring Collection (front and back look) on top of A4 paper and the title at the top part of the paper.
d. The sketch must not contain any pornography or certain things that is against the moral law that is applied within the society.
e. A paper is only allowed for one sketch.