EURECA 2017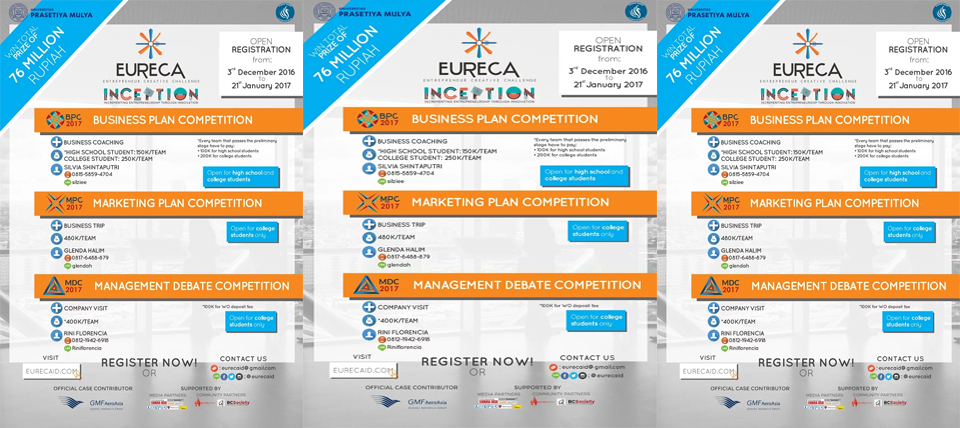 The Registration for EURECA 2017's competition has already open!
Register your team to compete through BPC 2017, MPC 2017, MDC 2017.
Submission and administration deadline is Saturday, 21st January 2017.
Register your team as soon as possible to get the early bird price!!
You can register your team through our website WWW.EURECAID.COM
for more info about competition, you can contact the Contact Person in the picture.
Follow us on :
Facebook : eurecaid
Twitter : @eurecaid
Instagram : @eurecaid
#EURECA2017 #INCEPTION