"SUPER EARTH" – Fikom Untar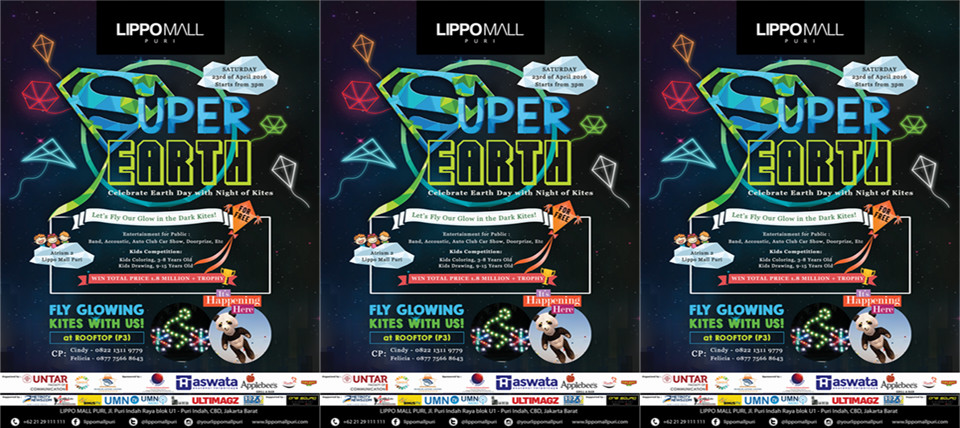 Fikom Untar and Communicare EO proudly presents "SUPER EARTH", Celebrate Earth Day with Night of Kites.
The event will be held at Lippo Mall Puri on 23rd of April, start from 3pm.
We hereby invite all of you to join on the fun and see the largest – brightest kites by Museum Layang-Layang Indonesia.
You will also get a FREE glowing kites to play on the rooftop with us 😀
If you have little brother, sister, or kid; we also have a free drawing competition with many prices and gifts!
For more information please contact: 0877 7566 8643 / 0822 1311 9779
Super Earth mengucapkan terima kasih kepada para sponsor:
@applebeesid
@rasakueatery
Aswata
Duta Senamuda
Papa Ron's Pizza
Media Partner:
@metrotv
@radiountar
@rtcuifm
@ultimagz
@binustv
@officialumntv
@umnradio
@biemsradio
Community Partner:
@onesquad_autoclub
#superearth Brought to you by:
Fikom Untar, @yourlippomallpuri, Musem Layang-Layang Indonesia, @communicare.eo