Asian English Olympics (AEO) – BNEC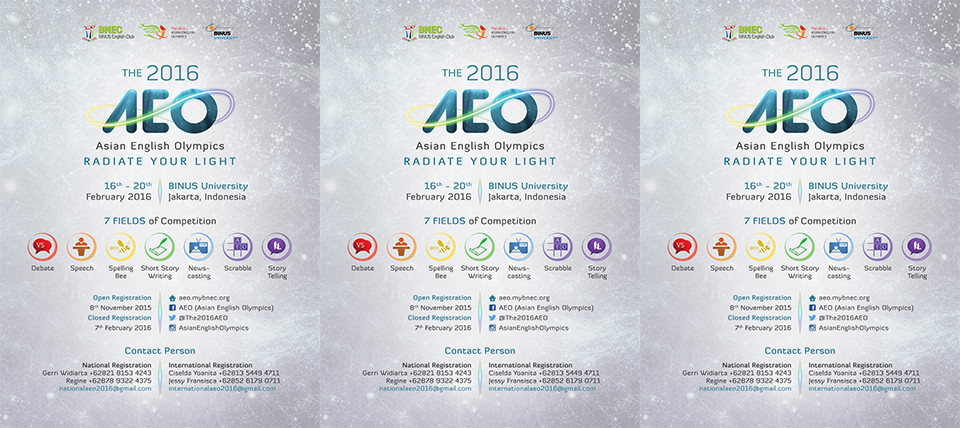 Asian English Olympics (AEO) has come to its fifth year after it was first held in 2012 hosted by BNEC. For the past previous years, AEO had been successfully improving participants' English skills, given meaningful experiences to be remembered in their youth, and broadened the networking of participants across Asia.
The 2016 AEO will be held on February 16th – 20th, 2016. With the theme "Radiate Your Light"; the purpose is to give a platform for the participants to unite together and express their potential and passion as Asian Youth. Whoever they are, wherever they come from, it is no longer a barrier for them to show that they have great desire and potential inside themselves. We hope by joining this event, participants are able to get new insight and inspiration to improve themselves.
This year Olympics will be completely fun and exciting to challenge participants in Debate, Newscasting, Scrabble, Short Story Writing, Speech, Spelling Bee, and Story Telling. As an Olympic, there will be an 'Institutional Champion' title for high school. Every delegate who wins in each field of AEO will get accumulated point for their institution to be crowned as 'Institutional Champion'.