ISCC 2015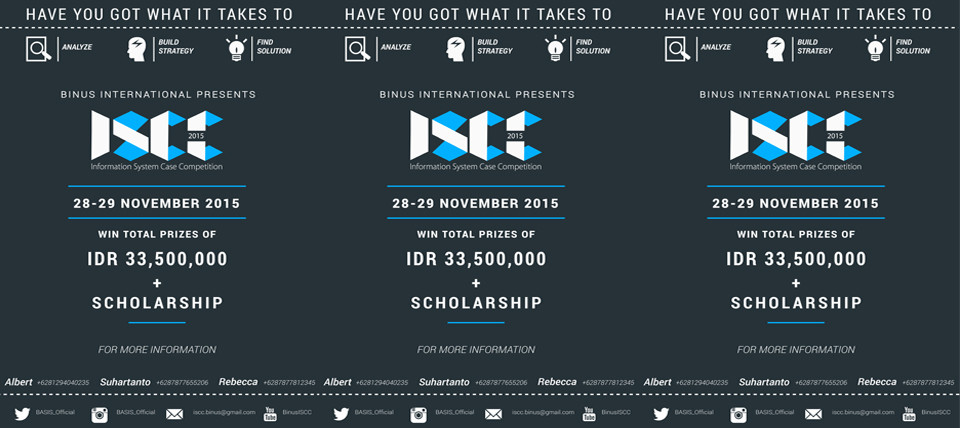 ISCC 2015 
Is An Information System focused case competition, held by Binus International Association of Information System (BASIS) collaborating with PricewaterhouseCoopers.
Will held on:
28 November 2015 (Seminar + Deliberation)
29 November 2015 (Competition main event – presentation & debate)
Location:
Binus Binus Joseph Wibowo Center Campus for Competition
Binus Square for deliberation & solution presentation building
In ISCC 2015, the main theme is embracing AFTA. This competition helps everyone gain a knowledge in what is AFTA and how to keep Indonesia competitive in the global market from the Information System point of view.
So students can prove that they are the best in analyzing, building strategy, and providing solutions for significant IT problems.
Participants:
20 teams of university students
20 teams of high school students
Judges:
Professionals from Industry/Companies
Guests:
Parents
Dean
Head of school
Sage
Alumni
For registration information, click www.binus-iscc.com
For more information, visit our Instagram @basis_official or our Youtube page youtube.com/BinusISCC