TARUMANAGARA NATIONAL SEMINAR (TNS) 2015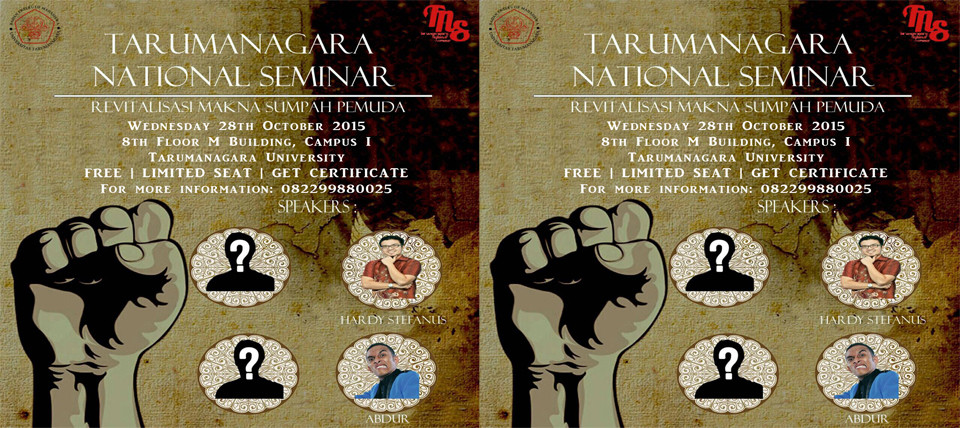 HI ALL UNIVERSITY STUDENT !
We bring you all to the BIGGEST SEMINAR in Tarumanagara University!
BEM UNTAR proudly presents:
TARUMANAGARA NATIONAL SEMINAR (TNS) 2015
"REVITALISASI MAKNA SUMPAH PEMUDA"
This Tarumanagara National Seminar will be held on 28th October 2015 at 8th Floor Building M, Campus I, Tarumanagara University, Jakarta.
GUEST SPEAKERS ARE:
-Hardy Stefanus
-Abdur STAND UP COMEDY INDONESIA as Moderator
-And Two others secret guest speakers
GOOD NEWS for all of you because the registration are FREE !!!
You will get CERTIFICATE and LIMITED SEAT ONLY
You will get some knowledge and open your mind about "Sumpah Pemuda".
So, are you ready to learn some more?
Now what are you waitting for? Hurry up mark your calendar and book your seat now !!
For more information please contact:
082299880025
Please come and join us..
Thank you !