TARUMANAGARA FUN RUN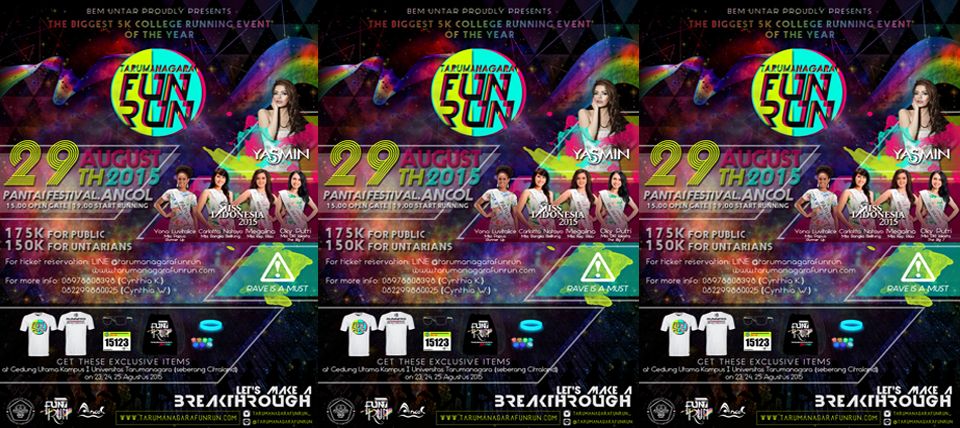 We invite you all to the biggest 5k college running event of the year
"TARUMANAGARA FUN RUN"
proudly present by BEM UNTAR
at Pantai Festival Ancol 29 August 2015
start from 3 pm – till drop
IDR 175.000 for non Untarian and IDR 150.000 for Untarian!
You will get:
T- Shirt
Race Number
Race Pack
Wristband
Glow in the dark powder
Glasses
And also INCLUDING ANCOL ENTRANCEE FEE!
DJ Yasmin and 4 candidates of Miss Indonesia 2015 will be there with us !
So, come and get the new run experience THE NIGHT COLOR GLOW IN THE DARK RUNNING EVENT 2015 with us!
Cp: 08978808398 Cynthia K
IG: @TARUMANAGARAFUNRUN_
Web: www.tarumanagarafunrun.com (for online registration)
Official Line: @tarumanagarafunrun