INDEPENDENCE WEEK #IWEEK2015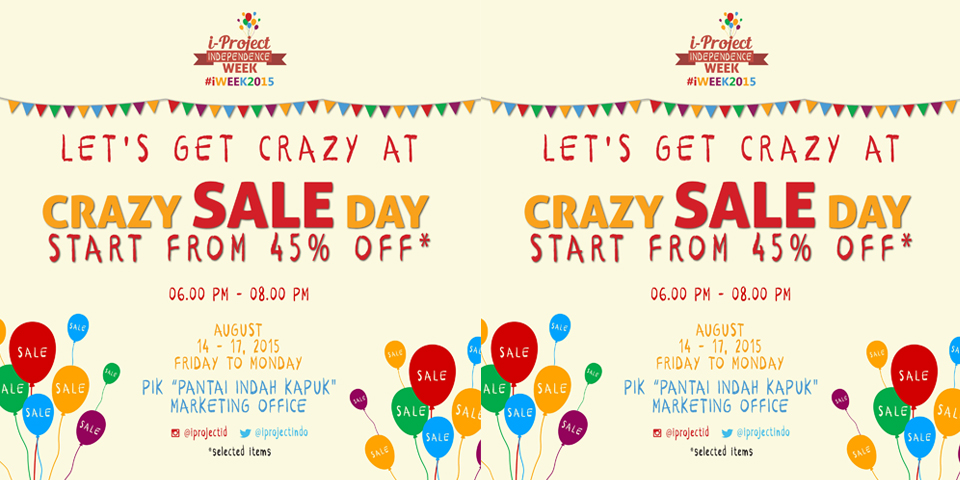 Hello Shoppers !
Come to our "CRAZY SALE DAY" ! We give you all  discounts for our apparel tenants that starts from 45%  for selected items in the period of 6PM-8PM ! Besides, there will also be many interesting thing and games you can find at i-Project Independence Week #iWEEK2015.
See you at Pantai Indah Kapuk, Marketing Office from August 14 till 17 !
Cheers!!