BINUS TV Club presents Screening Project #1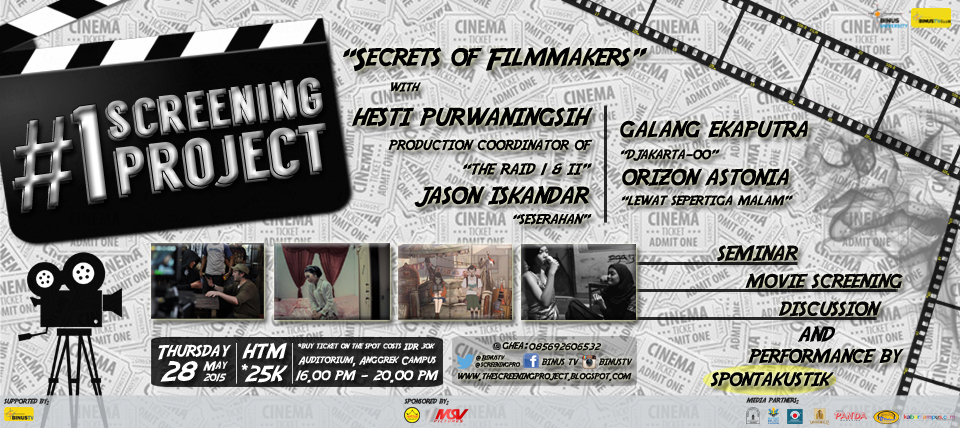 Hi guys!
For movie lovers out there, do you want to know more about:
– How a movie produced?
– Who is behind the screen?
– What are the secrets behind a movie making?
BINUS TV CLUB PROUDLY PRESENTS :
Screening Project #1
-The Secret of Filmmakers-
4 – 8 PM
Auditorium of Anggrek Campus
IDR 25.000
With our speaker on seminar :
– Hesti Purwaningsih as a Coordinator Production of "THE RAID" and "THE RAID 2"
And talkshow with Short Filmmakers :
– Orizon Astonia
– Galang Ekaputra
– Jason Iskandar
Benefits:
– Snacks
– Certificate
– My Thai dining voucher
– Exclusive indie movies screening
So what are you waiting for, guys?
Get the ticket and be the next successful filmmakers !
CP : Ghea (085692606532 / Line ID : gheasaniii)
See you there!