The 14th ICMSS FEUI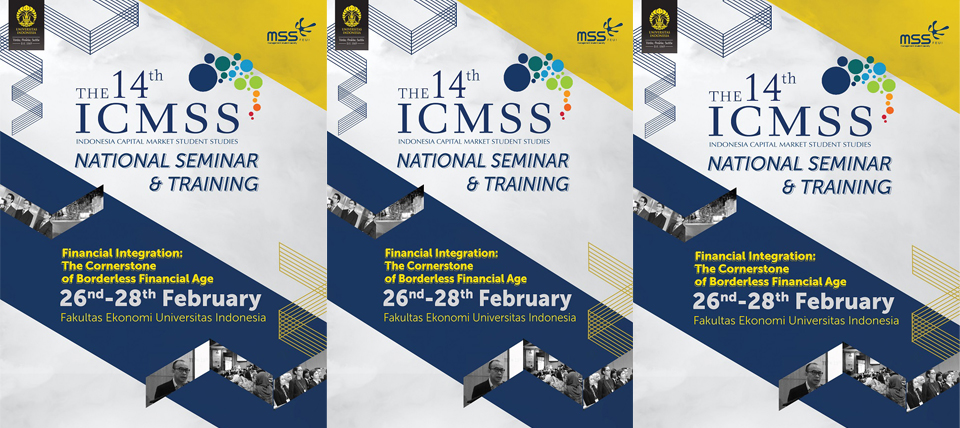 WELCOME TO THE 14th
INDONESIA CAPITAL MARKET STUDENT STUDIES
The 14th Indonesia Capital Market Student Studies (ICMSS) is the oldest and largest capital market event held by Management Student Society Faculty of Economics Universitas Indonesia (MSS FEUI) and supported by Indonesia Stock Exchange, Department of Finance Republic Indonesia, and ICMSS' partners.
In this 14th year, ICMSS aims to give information about capital markets, ranging from instruments, how to be a good investor or trader, recent issues and the development of capital markets every year will be explained by capital market experts and practitioners. ICMSS is the place to network and connect with all of participants from hundreds of universities students.
We would like to invite you on February 22nd – February 28th 2015 in Faculty of Economics, Universitas Indonesia as a delegation of your school in International Conference ICMSS.