MAESTRO 2014 by BSSC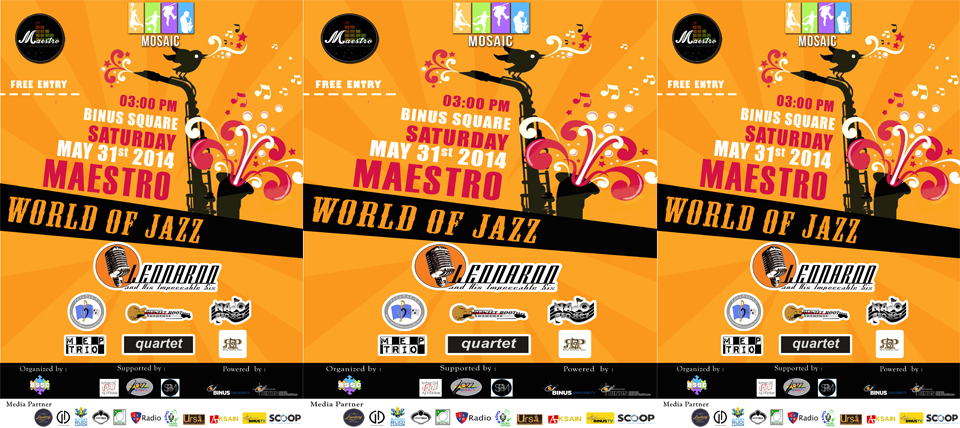 BINUS Square Student Committee presents :
MAESTRO [Music, Art, Enthusiasm for People]
>A World of Jazz<
http://youtu.be/OaDiKj5zwmM
Featuring:
LEONARDO AND HIS IMPECCABLE SIX, Kemayoran Jazz Community, Chic's Jazz Community, and many more!
Saturday, May 31st 2014
3pm – drop
At BINUS Square Hall of Residence
Jl. Budi Raya no.21, Kebon Jeruk, Jakarta Barat
[In Front of SMA 78]
Join Us and Let's Flow with The Music!