EARTH HOUR 2014 by BSSC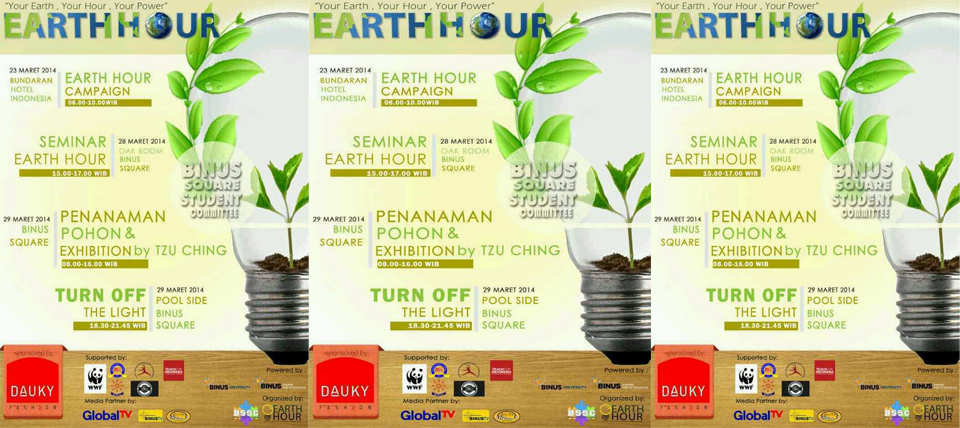 Come and join us in Earth Hour and see that YOU could make a difference for the EARTH.
" EARTH HOUR 2014 "
Earth Hour Seminar
Friday, 28 March 2014
15.00 – 17.00
Oak Room BINUS Square
Tree Planting & Exhibition by Tzu Ching (WAVES)
Saturday, 29 March 2014
08.00 – 10.00 & 10.00 – 16.00
Under Meal & Parking Lot ATM BINUS Square
~ MAIN EVENT ~
EARTH HOUR (Turn Off The Lights)
Saturday, 29 March 2014
18.30 – 'till drop
Pool Side BINUS Square
Mark your calendar now and let's do something for the earth together..!
So, come and join us now! If we don't start it, then who will do? Because it's our Earth, our hour, and our power.
The power is amplified, multiplied, and globalized.
For further information and registration, please contact :
Made Tjanmesya (0878 6088 3162)
Nabila Adnadea (0857 2950 5295)