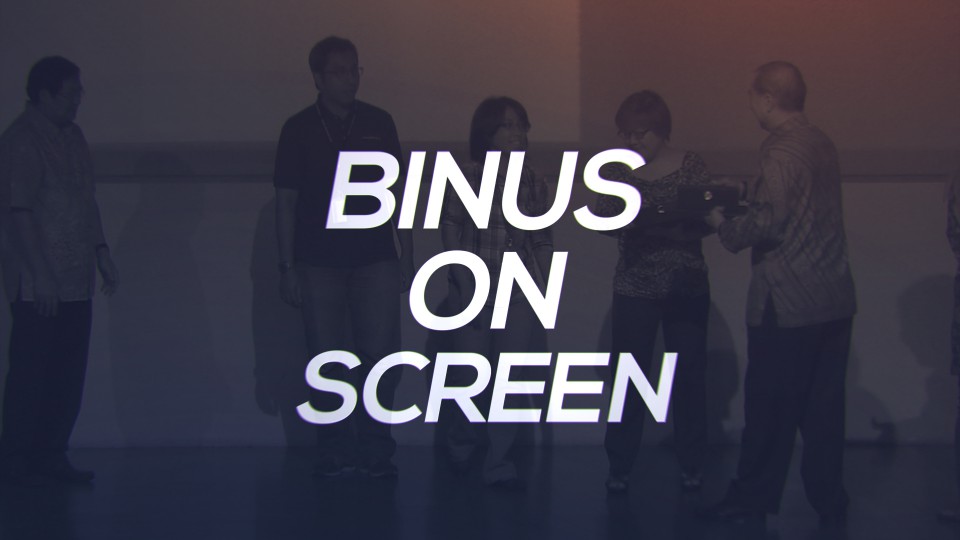 BINUS ON SCREEN
BINUS ON SCREEN, the first air magazine in BINUS University, will gather all Binusians to join exciting segments on this exclusive show.
Whats On BINUS covers current activities from all its units & organizations.
BINUS On Screen Talkshow shares exciting & interesting topics to be discussed.
PoP invites Binusians to have a fun game or question asking session.
Santap Sore shows quick & delicate afternoon meal cooking to be made in a simple way.