BINUS DALAM SEPEKAN (17 – 23 Januari 2020)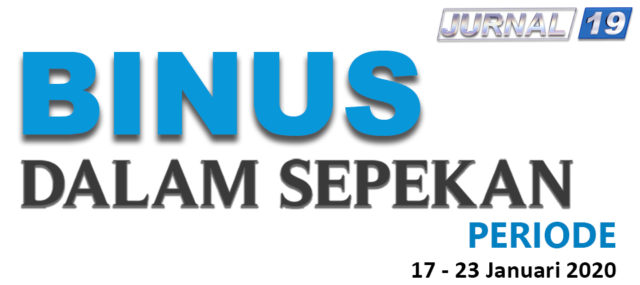 Perkembangan Dunia Industri melalui Program 3U1I Kalbis Institute
Kamis 16 Januari 2020, KALBIS Institute mengadakan industrial gathering untuk menyampaikan beberapa informasi seputar 3U1I. acara ini turut dihadirkan talkshow oleh beberapa ahli.
Showcase Screening Film Animasi BINUS School of Design
Mahasiswa DKV Animasi Binus University School Of Design mengadakan screening short movie, pada hari Sabtu 18 Januari 2020. Dalam screening tersebut terdapat 3 film yang di tayangkan dengan tema tertentu.
Nobar "Nanti Kita Cerita Tentang Hari Ini" bersama Marchella FP & Binusian Alumni
Film nanti kita cerita tentang hari ini merupakan sebuah film yang memilki banyak peminat. Sebuah film yang diakat dari sebuah buku dengan judul serupa merupakan karangan dari alumni binus university jurusan DKV New Media bernama Marchella FP. Lewat film ini, para alumni Binus bisa berkumpul dan berbagi cerita Bersama.