BINUS DALAM SEPEKAN (12 – 18 JULI 2019)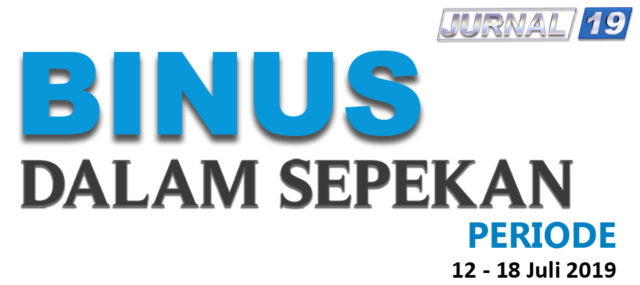 Workshop Quantitative Research Para Dosen Accounting & Finance Department BINUS University
Accounting And Finance Department Binus University bekerja sama dengan DRM menyelenggarakan sebuah workshop Quantitative Research. Acara ini diselenggarakan pada Senin, 15 Juli 2019 dan dihadiri oleh para dosen accounting and finance department Binus University.
BINUS University Kembali Memberi Gelar Doktor di Bidang Management
Binus Doctorate Program kembali mengadakan sidang promosi gelar doktor. Promovendus Leo Andri Yulius Caesar menyampaikan disertasinya untuk mendapat gelar Doktor of Research in Management
Beehub BINUS, Ruang Diskusi Terbuka Solusi Mahasiswa
Binus University kembali memberikan fasilitas ruang diskusi dan belajar untuk para mahasiswa dan mahasiswinya. Berbagai fasilitas mewah dan memadai, menjadi salah satu tempat yang proper bagi mahasiswa yang ingin memiliki tempat belajar individu maupun kelompok.